So if you're a fan of the
Total War series
like myself, you always jump when a new campaign or expansion comes out. This time we are moving ahead a bit to the
year 395 AD
which brings the beginning of the Dark Ages and basically the fall of the Roman Empire in which we see the leader of the Huns rise and begin his campaign of dominance. I'll give you an excerpt from the Press Release last year on the game if you're unfamiliar;
The Dark Ages approach. A time of famine, disease and war, where refugees in their thousands flee from a sweeping tide of destruction and death. Desperate barbaric tribes rally against the ailing might of a dying and divided Roman empire; the light of civilization gutters and dims. In the great steppes of Scythia, a vast and terrifying force gathers, led by a warrior king whose thirst for conquest is utterly unequalled.

The Scourge of God, the very herald of the apocalypse, Attila the Hun.
They also mentioned that new game play mechanics would be added that would improve numerous core turn based and real-time Total War systems which seemed interesting to me.  They go into further detail;
With Total War: ATTILA we will create a Total War game that will challenge and enthrall fans of the series said Janos Gaspar, project lead on ATTILA. Were reintroducing some features that fans have been asking for, such as family trees and skill trees, and improving many of the core aspects of Total War we know are important to them. But to really bring the period to life, were building on these foundations with many new strategic features for them to consider, such as advanced street-fighting, civilians, complete settlement destruction and dynamic fire that can rage across a city as armies clash. We want to push players to the limits of their skill to survive against the odds, and to love every minute of it.
Aside from that a pretty cool documentary was recently released that uses a combination of
Total War Attila in-game footage
along with
live action footage
of professional stunt riders in which
Dr. Paul Harrison
discusses the ruthless and dramatic life of the "
Scourge
of God" as the Hun are called. Here's the video and more info on it below;
"Highlighting the Huns powerful, unmatchable horse riding and bow skills, this documentary covers the key events that made Attila a name feared throughout the Roman world. Well learn of his rise to dominance, his fearless assault against the Roman Empire, and the eventual brutal end of the Hunnic invasion."
After that, I'm sure you're wanting a few screen shots and another trailer? Well here you go;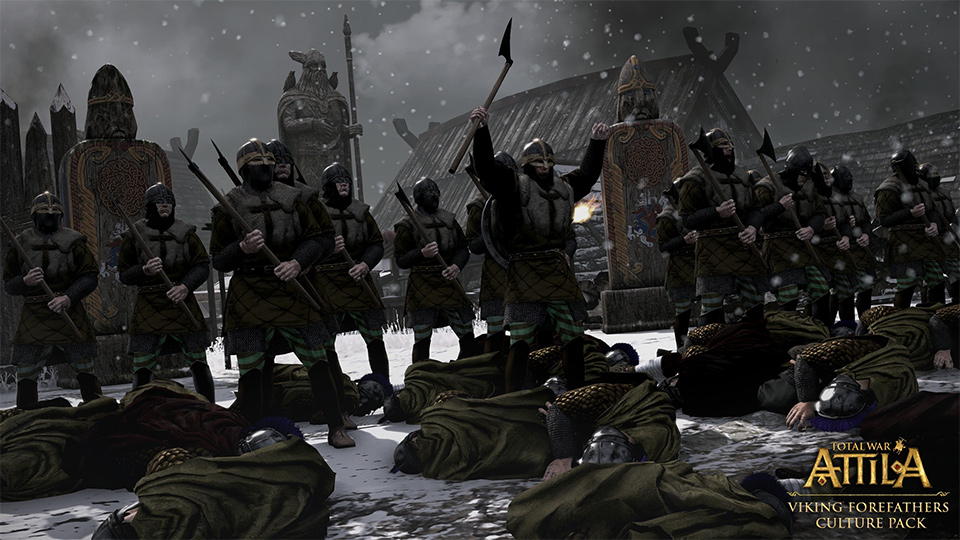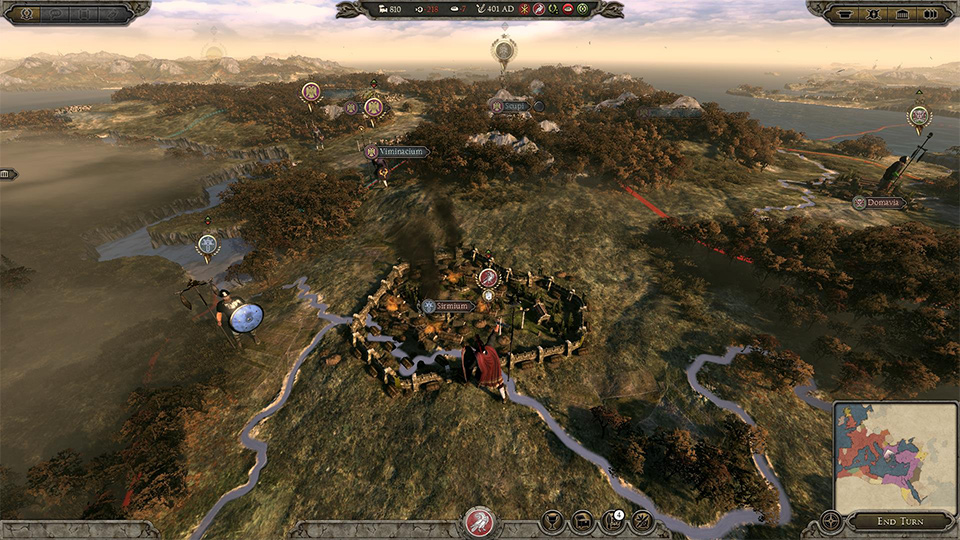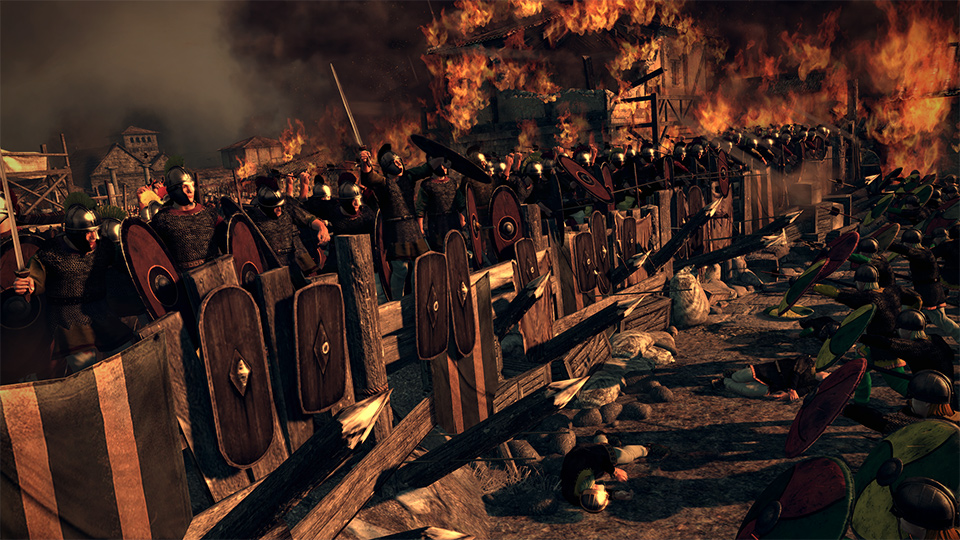 Also, here's some info regarding Pre-Ordering and what the Special Edition includes as well;
Pre-order Bonus:
Players who pre-order from participating retailers will receive Total War: ATTILAs first DLC for free alongside the game on release day. This first DLC, The Viking Forefathers Culture Pack, adds three additional playable factions to the game: The Danes, The Jutes and The Geats.
These warlike Norse factions have their own unique land and naval units, missions, cultural and factional traits, and are poised to launch southwards from their icy homelands on campaigns of raiding, looting and conquest.
Special Edition:
The Total War: ATTILA Special Edition contains items not available in the standard retail or download edition. These are:
Written by Nic Fields and published by renowned military history specialists Osprey Publishing, this brand-new Attila The Hun Biography is based on the latest academic research and theories. Beautifully illustrated with maps, archaeological photographs and specially commissioned artwork, it details the life, times and dark deeds of one of historys most infamous warlords. This biography is only currently available as part of the Total War: ATTILA Special Edition.
This double-sided poster features original Total War: ATTILA campaign map artwork on one side, and a comprehensive playable faction reference guide on the other.
Viking Forefathers Culture Pack
Whether pre-ordered or purchased at launch, the Total War: ATTILA Special Edition includes this significant pack of content featuring three additional playable Norse factions. The award-winning Total War series of PC strategy games returns in 2015 with Total War: ATTILA. Set in 395 AD against a backdrop of famine, disease, climate change and war , Total War: ATTILA presents a vision of the apocalypse at the dawn of The Dark Ages.
Total War Attila launches on
February 17th
and you can pre-order
here
.