Well here's a return to some bite-sized arcade fun. If you've ever played a game in the
Tiny Troopers
franchise you'll probably be excited to know that there's been a bit more information released on the next game coming out in
Tiny Troopers Global Ops
.  It's a top down action shooter that looks to be fun for both adults and kids.
Check out the trailer, screens and info below;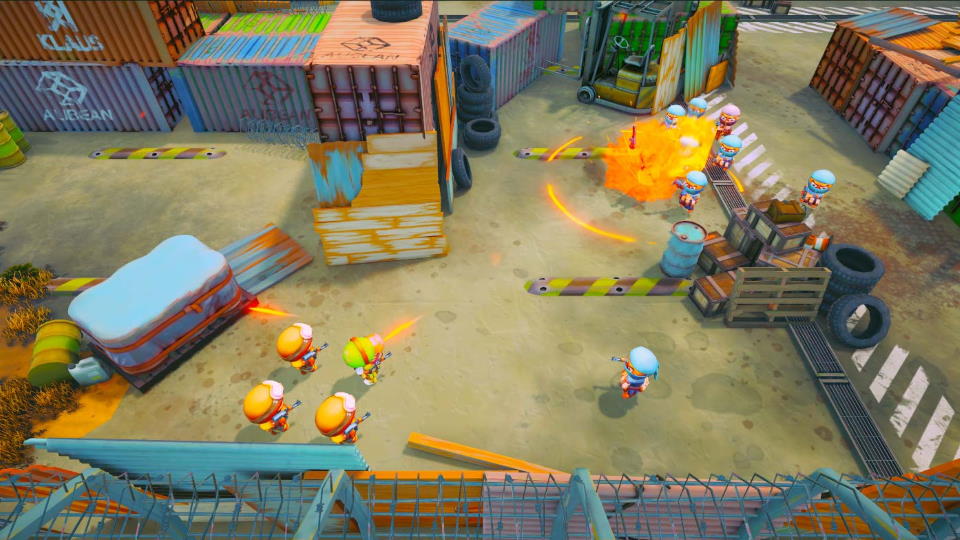 Attention! Tiny Troopers: Global Ops is a fast-paced arcade twin-stick shooter in which you lead an elite squad of Tiny Troopers on action-packed missions to defeat hordes of heavily armed enemies from all corners of the world.

Size is no barrier to these giants of the battlefield! The Troopers are battle-hardened, razer-focused and raring to take on daring new missions behind enemy lines. So, suit-up and lead your squad into explosive battles with epic campaigns that will see you deployed to warzones all across the globe.

Prepare to jump right into the heat of battle in an epic Campaign Mode or team-up in co-op play for up to 4 Players and remember, we never leave a soldier behind. Are you ready to take the fight to the enemy whilst dodging withering hailstorms of gunfire? Then answer the call of duty and lead your squad of Tiny Troopers to victory. Youre the best of the best, and its time to prove it in Tiny Troopers biggest ever Ops!
There's no word on a release date yet so stay tuned.