I loved the game, Flotilla, even though the combat was pretty long and clunky. The story was fun and interesting, and I loved the art style behind it. But what really made me love the game were the rastafarian
cats
you could meet on your journey.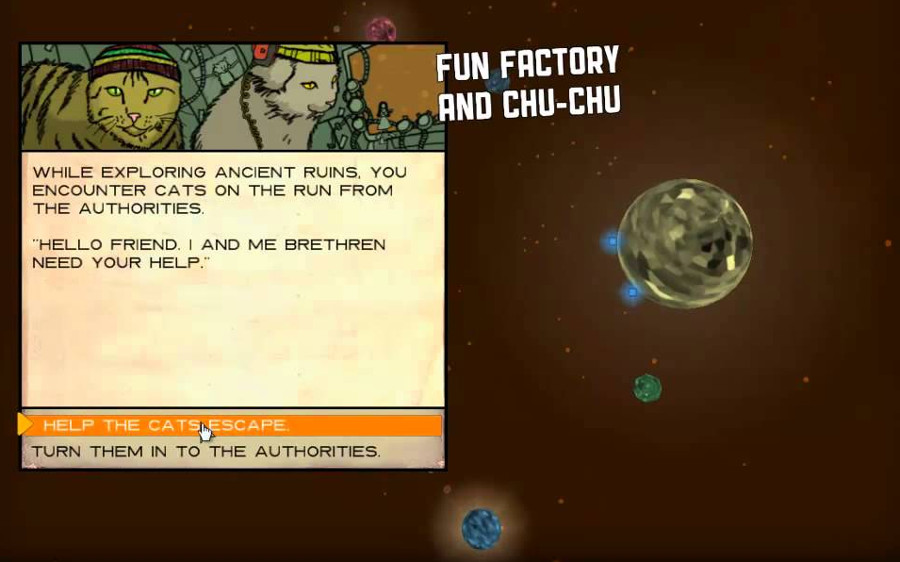 Yeah, I wasn't kidding.
So it wasn't surprising when I was instantly interested in SpaceCats in Space. Its got cats. It's got space. It's got
SpaceCats
. It's got it all! The gameplay is wildly different from Flotilla. It's more of an action shooter from the "good ol' days." I'm not saying that in a bad way. The best part is that it seems to have a decent sense of humor about itself.
If you can catch it beside all that space action, that is.
SpaceCats in Space has launched a
Kickstarter
and a Steam Greenlight campaign. So if blasting across the galaxy as a band of cat spacers sounds like your kind of thing,
check it out
.