So we're all pretty hyped to get some new heroes in Overwatch. Even though each new addition will inevitably break the game for a while, the end result will be more options for more fun. It feels like Blizzard's
hyper-successful
team shooter just released yesterday, but there have already been a number of
patches and updates
. I personally would have expected a much longer wait to see a new hero join the fight, but there's a decent chance a reveal is closer than first thought. In fact, we may hear some news as soon as July 21. That's when, according the San Diego
Comic-Con 2016 site
, a behind the scenes panel will be discussing elements of "Overwatch's newest hero." 
Blizzard developers James Waugh (director of story & creative development), Michael Chu(senior designer, Overwatch), and Arnold Tsang (assistant art director, Overwatch) present a behind-the-scenes look into the creative process of developing the art, design, and story for Overwatch's newest hero. Q&A session moderated by Kim Phan (senior manager, esports).
As each day passes, the excitement builds. And since Blizzard is no stranger to generating hype, they've been leaking hints and teases since launch. Several in-game clues have referred to a mysterious character named Sombra. She's on a newspaper clipping, and Reaper will sometimes say, "Where's Sombra when you need her." On top of that, Blizzard slapped a
major spoiler
in a tweet recently.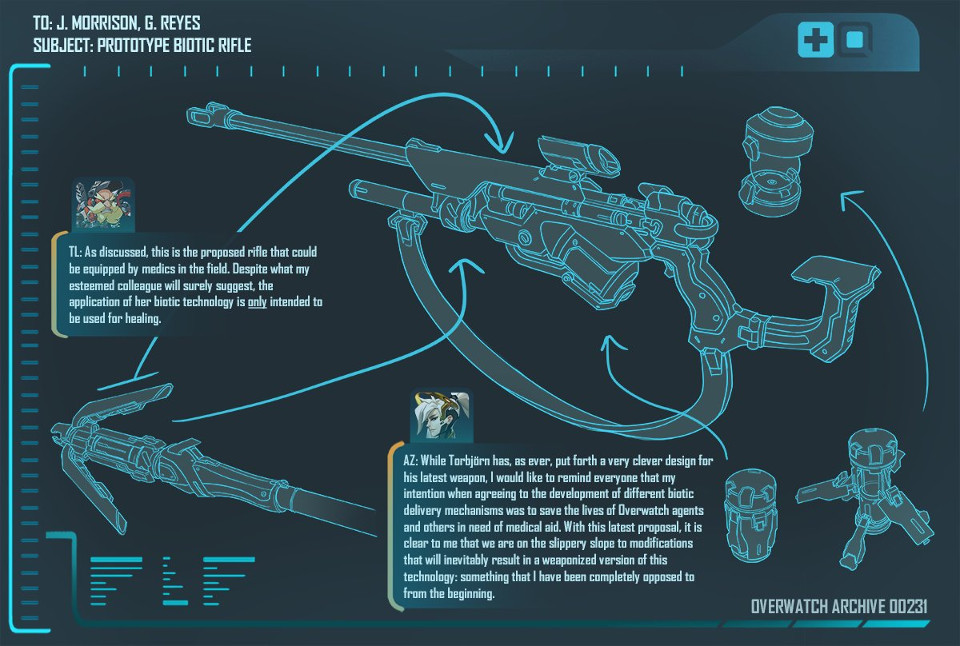 I think I found my new main
I do understand that we would probably prefer some kind of sentry-busting maniac to squash that ever-so-popular double-Torbjorn build. However, I am loving this idea. A long range heal opens the game up to more new strategies. It could potentially change the dynamic of several situations. As a self proclaimed member of the "Really Good Mercy Brigade," playing around with a shiny new support hero is a dream come true. Nothing in guaranteed, though. We'll have to wait and see to be sure what's coming. So if you're anything like me, you'll be spending July 21 sitting at home and wondering what it's like to sit in on an Overwatch panel at Comic-Con.