Earlier this week, some rather eye-catching news happened to fall into my lap.
It was announced that two major European esports leagues -- the Counter-Strike Global Offensive tournament organizer BLAST Premier and Riot's League of Legends European Championship division – would be entering a sponsorship deal up with Saudi Arabia, Saudi Arabian Crown Prince Mohammed bin Salman,
and NEOM, a future cyberpunk dystopia.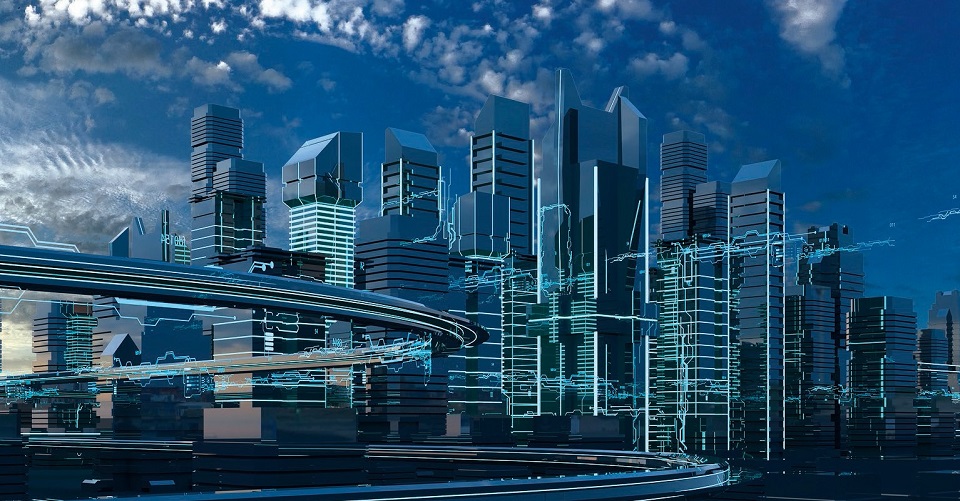 Riot Games had this to say about the partnership: 
"NEOM is a new community that will be the home and workplace for more than a million citizens from around the world who want to be part of building a new model for sustainable living, working, and prospering in Saudi Arabia. It will include towns and cities, ports and enterprise zones, research centers, sports and entertainment venues, and tourist destinations all designed to play a leading role in global development - and will be championing the development of esports across the world.

NEOM has their sights set on the future - and to help future-proof the LEC stage, they'll be sponsoring the Oracle Lens during live broadcasts which helps players predict the next moves a team will make. Starting from Summer Week 7, NEOM joins Kia, Alienware, and KitKat, completing the lineup of our main partners for this season."
BLAST Premier, meanwhile,
are taking things further than merely a sponsorship deal:
they're going to produce a NEOM-themed map and collaborate on building a – brace for it – "esports academy" within the city. Robbie Douek, the CEO for BLAST, wrote this: 
"Esports is at the centre of NEOM's exciting plans for Sport, we're delighted to be able to assist them in shaping this long-term goal. This is a record deal for BLAST and testament to our recent growth and standing in the industry right now.

We have a strong track record when it comes to producing global events that encompass a leading broadcast product and inspires lovers of esports, we hope to leverage this knowledge and expertise to help build a first-in-class partnership that will allow NEOM to create a thriving esports ecosystem."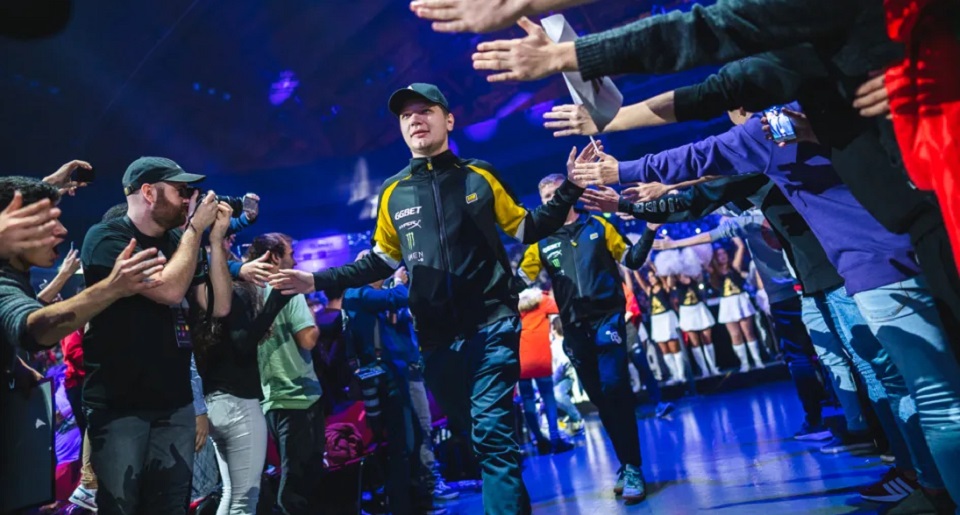 On one hand, it's easy to see why this might be attractive to BLAST and Riot Games.
They're fans of money,
as we all are, and if you decided to visit the Neom website you'd see that most brands would love to be associated with something so grand. Why, this is how Neom describes itself: 
"NEOM is a bold and audacious dream. It is a vision of what a New Future might look like (in fact, NEOM means, "new future"). It's an attempt to do something that's never been done before and it comes at a time when the world needs fresh thinking and new solutions. NEOM is being built on the Red Sea in northwest Saudi Arabia as a living laboratory – a place where entrepreneurship and innovation will chart the course for this New Future. NEOM will be a destination, a home for people who dream big and want to be part of building a new model for sustainable living, working and prospering."
Sounds like quite the dream, doesn't it? A booming, progressive futuristic city with esports at it's heart, right? But therein lies the problem:
Saudi Arabia is not what one would call a "progressive" country
, and their leader, bin Salaman, is far from an exemplary figure. As
Kotaku
reports, bin Salaman is the likely figure responsible for the assassination of Washington Post journalist Jamal Khashoggi. The Saudi Government is passionately homophobic and imprisons and tortures LGBTQ people. The war in Yemen has caused millions to starve to death. Hell, the futuristic cyber-city of NEOM itself is being built on the tribal lands of the Huwaitat, and at least 20,000 people are being evicted against their will to make room for the glass skyscrapers and 'esports academies' that are supposed to be the hallmark of this monument to human achievement.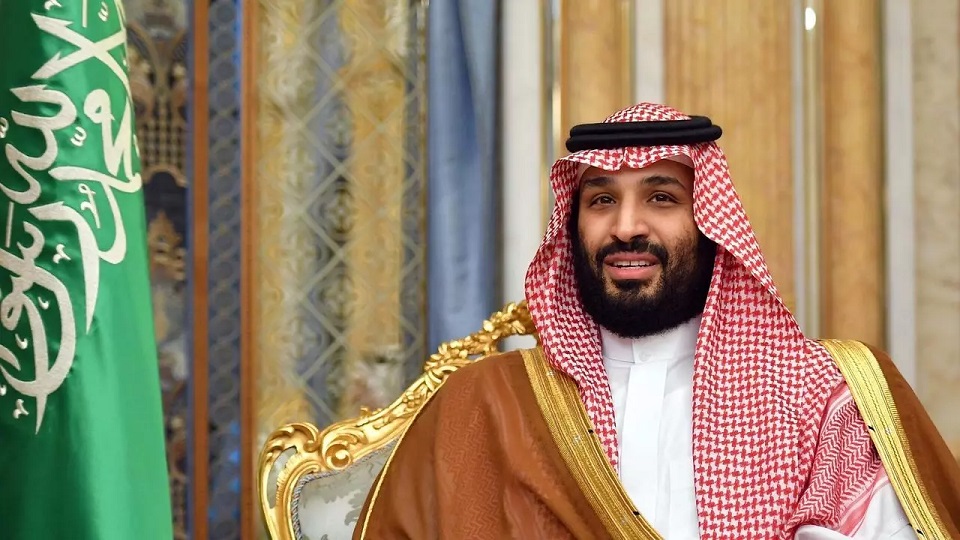 The reaction to this "partnership" was fierce and ungenerous,
mostly came from League of Legends fans
and, a bit surprisingly, on-air personalities like Froskurinn and Daniel Drakos. They didn't get much of a chance to express their disappointment as, in response to the backlash, Riot Games quickly pulled out of the deal. In fact, they pulled out less than a day after announcing the partnership. 
"As a company and as a league, we know that it's important to recognize when we make mistakes and quickly work to correct them. After further reflection, while we remain steadfastly committed to all of our players and fans worldwide including those living in Saudi Arabia and the Middle East, the LEC has ended its partnership with NEOM, effective immediately. In an effort to expand our esports ecosystem, we moved too quickly to cement this partnership and caused rifts in the very community we seek to grow. While we missed our own expectations in this instance, we're committed to reexamining our internal structures to ensure this doesn't happen again."
As of writing, BLAST has not pulled out of the deal.
Now, when I first heard about this, my first reaction was the same exhausted disappointment I always feel towards Riot Games, the bad habit I just can't seem to quit. As I always do, I quietly resolved myself to not spending money on the game and not watching any more eSports events again, and hunkered down to see if this was going to be a real problem or if Riot Games would be sensible about the outrage. To my delight, I didn't actually have to wait long – it only took them a day to realize their mistake.
And while I generally don't extend any kind of empathy to large companies, even the ones who produce the games I like, I'm actually willing to be that this was just genuinely a mistake on Riot Game's part.
The real question as far as I'm concerned is what the mistake actually was.
I can tell you from experience that companies
are not as internally transparent as you might think.
A lot of times, plans are made behind closed doors and the people who might be qualified to comment or protest those plans are made unaware of them until it's too late. I could very easily see a situation where an insular group of people who were genuinely not thinking about Saudi Arabia's lurid history and activities set up this partnership carelessly, announced it publically, and got so much public and inter-company backlash that they were forced to step down. This would be an "understandable" mistake, because while anyone responsible for making partnership should really know who they're getting in bed with, a lot is happening right now on the world stage and, I really hate to say this, but it's not impossible to let something like torture camps for LGBT people slip your mind.
On the other hand, the "mistake" could have simply been
underestimating how angry people would get
at this announcement, and decided to make this partnership fully aware of how evil the crowned prince is. I actually find this less likely: every company has moral objectors within its ranks, and I very much doubt that everyone who worked for Riot Games and their European branch of eSports were all on board from the word "go". Someone would have said something, and given Riot Game's relatively recent troubles with ignoring worker feedback and criticism, it seems unlikely they'd be so quick to make the same mistake again.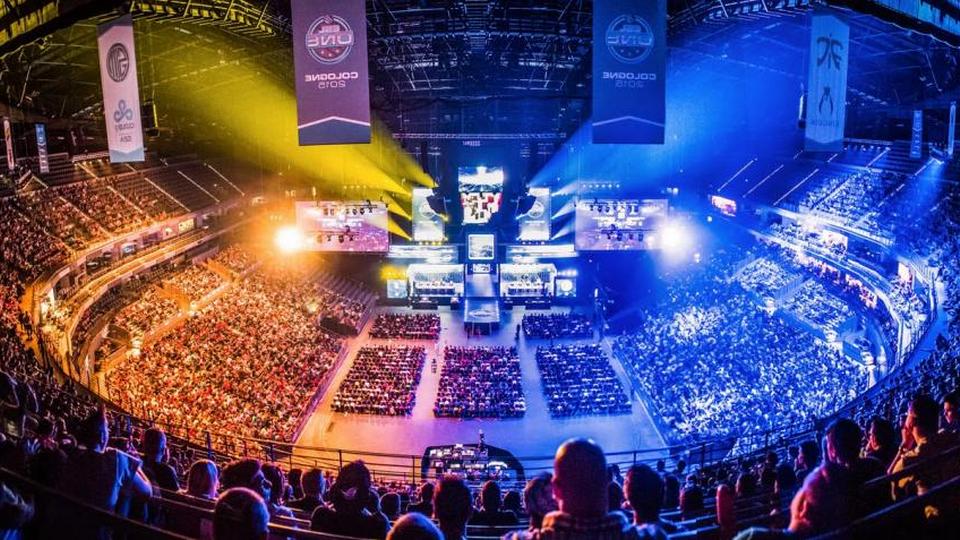 So while I'm not happy that Riot Games made this mistake, I can say I was genuinely surprised and happy to see how quickly they corrected it. It's not okay that they would "forget" the kind of crimes the Saudi government is guilty of, but the narrative behind this convinces me, at least,
that there was no malice involved.
BLAST, on the other hand, is in a more precarious situation.
Dropping out of a sponsorship deal is relatively easy – return money, drop ads, move on. But it's clear that BLAST's ambitions extended far beyond trading money for exposure. They were re-doing maps and collaborating on a friggen "esports academy", which will never stop sounding stupid to me. That suggests to me that these groups have been planning something for a long, long time, and as of time of writing it doesn't seem as if the fan backlash is powerful enough to warrant a reaction, or even reconsideration. It could be a sign that League fans are simply more vocal than Counter-Strike fans, or it could be that internal culture over at BLAST prevents employees or contractors from speaking out against them, but in any case at time of writing it
really feels like BLAST is going to keep barreling ahead with this plan.
But this is proof that we, as a culture and as an industry, cannot simply afford to speak up only when the games we care about are doing bad things. We should step up whenever any entity within our culture threatens to subvert human rights and enrich evil men and governments. Everyone who watches BLAST, and everyone who doesn't, should be putting them… well, on blast.
And it's time for us to step up.I know there's a lot going on, but please, get angry.
I know it's not as eloquent or detailed as these pleas generally are, but I already devoted a paragraph to why this partnership is bad. "Empathy for your fellow man" should be all we need to stand up to this, and I've done so many variations of this article that I'm just running out of new ways to say it.
We need people to get angry.