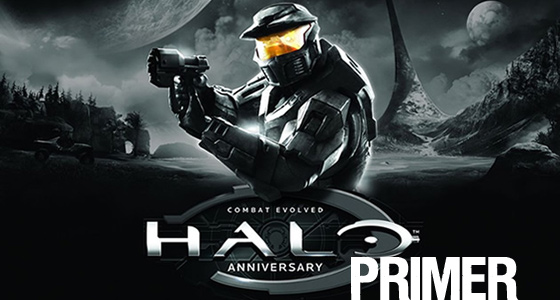 It's really hard to believe that it's been a
full 10 years
since that first foray into the world of
Masterchief
, the
Covenant
and epic multiplayer mayhem and fun. Not many realized at that time
Halo
would turn into a franchise that would set sales records, have a massive following of devout gamers and even help spawn a
Major League Gaming
(MLG) association. But it did!
We've decided that in honor of Halo's triumphant return in the upcoming release of the
Halo 10th Anniversary Edition
that we'd give an overview on the game itself which we've included in this article. We've put together a number of screen shots and videos for your viewing pleasure.
First, we'll start off with the most recent "
Halo Launch Trailer
" which has a special voice over…
Gives you tingles huh? :-)
Halo Campaign Improvements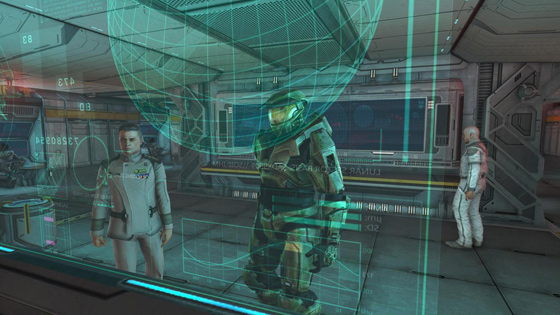 The first thing you'll notice right off the bat with this revised
Halo CE
is that it's been scaled up to full
1080p High Definition
and will bask in all of its glory! So those days of black bars and how insanely annoying they got to be are now past us. It would also appear that all cut scenes have been given either enhancements or have been fully redone as seen in the screens above and below.
Although one thing that you'll quickly notice is that the
Masterchief
has very much the same look and feel as before in that his armor has only been given shading, lighting and some mild texture treatments. His appearance in terms of overall build, posture and even his voice remain quite the same. I'm still not quite sure if this was wise but I guess for continuity sake it is.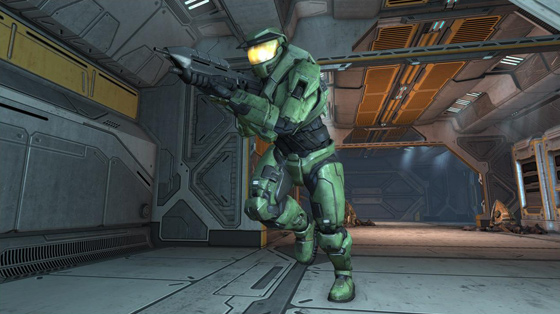 As noted above, significant improvements were made graphically as can be seen in this comparison shot of the campaign map, "
The Silent Cartographer
"...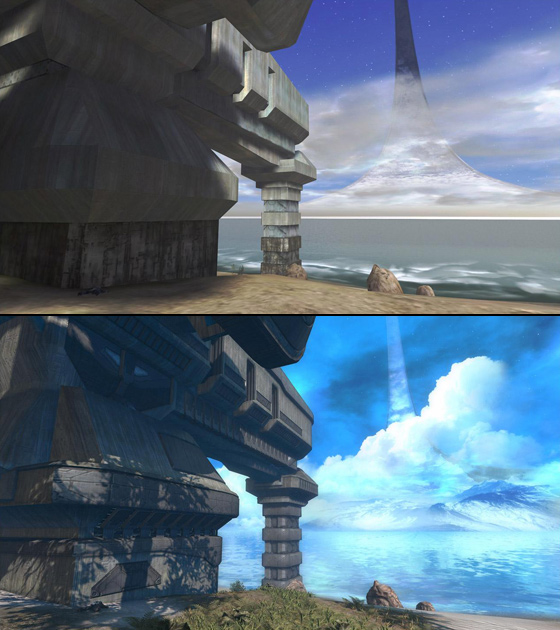 Wow, I can see trees!
Halo Multiplayer Improvements
Of course it's impossible to dig deep into a new version of Halo and not discuss the
multiplayer improvements
and how they could affect game play? To me, the most obvious effect on game play would be the
dynamic lighting
and
shadows
. In Halo CE, the lighting never seemed to be too dark or too light. This was obviously due to the graphical limitations at the time but with these new enhancements now in place, one might assume they might be a bit jarring when going from that game to this one. This is of course assuming you never played Halo 2, Halo 3, Halo 3 ODST or even Halo Reach! Really? Where were you the past decade? ;-)
I think everyone loves a little
Battlecreek
, right? Looks so luscious.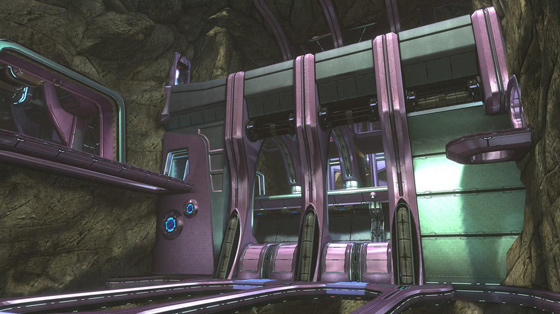 Damnnation be damned!
Again, here are some more of those lightening issues I made note of.
The Halo Anniversary Edition
has also gone to great lengths to really reinvigorate many of the
multiplayer maps
and add a new dynamic to them. I'm sure many of you remember some pretty nasty show downs on
Hang Em High
which has now been labeled "
High Noon
" in the re-release.
A view from above shows Hang Em High has aged considerably.
They really decided to open it up didn't they?
Maybe a bit too open... Hide!
There's a storm brewing at High Noon.
The
revised Halo game
will also launch with several new maps. Will these be entirely new or PC ports? Here's a few screen shots that show off some of the new ones...
Pop, sizzle, crack! It doesn't quite look Halo CE?
CTF
has also had some improvements and you might also notice a new map. :-)
Halo Music, Story & More
Of course Halo wouldn't be Halo without its engrossing story and epic instrumentals! If you're like me who has purchased quite a few
Halo books
to compliment your Halo fanboyisms then you'll be delighted to know there
WILL
be
new story elements
laced in throughout the Halo 10th Anniversary Edition. They will probably be a bit small in nature, but for those of you that have played through the game 1,000 times then those new pieces of story should be easy to pick up on. At least we hope?
Baaa ba ba buuuum, Baa Baa Baa Bumm… Whoops, sorry, got lost there... So, yes, music of Halo CE really set the tone throughout when you were battling through non-stop hordes of aliens. With that in mind,
343 Industries
has gone all out in actually recreating the majority of the score. They went about it by utilizing modern production techniques and using Skywalker Sound! Check out the video below for the low down on the improved music...
Final Thoughts
That was pretty intense but you're probably wanting some more detail in a more visual sense? Well, here's a great video breaking things down even more...
Well, that was a fun ride through the world of Halo. Don't forget the
Halo 10th Anniversary Edition
hits stores on
November 15
and can be had for around $40 I believe. There's many stores out there including
Gamestop
and
Amazon
which will give you some kind of in-game bonus for purchasing directly from them. Some are even offering discounts and/or gift cards!
// END TRANSMISSION .. //