I'll admit from the beginning that I'm giving Runic Games one of these in-depth studies largely because I have a personal fondness for what few games they have released. I'm not saying I don't think there's anything to learn from their closure: in fact, I'd say that in many ways,
they act as a necessary underline to the closing of Visceral.
But all the same, I have a great fondness for Torchlight 2 as the definitive game that validates many of my firmest-held beliefs about the gaming industry, as well as just being straight-up fun to play. And it breaks my heart to think that we won't be getting a third game in the series… even if it does help to know that it will likely remain a platform for some A+ mods for the foreseeable future.
But as always, let's start from the beginning. Runic Games might not have the rich history that Dark Souls or Visceral had, but as with any game developer,
there are plenty of stories to tell.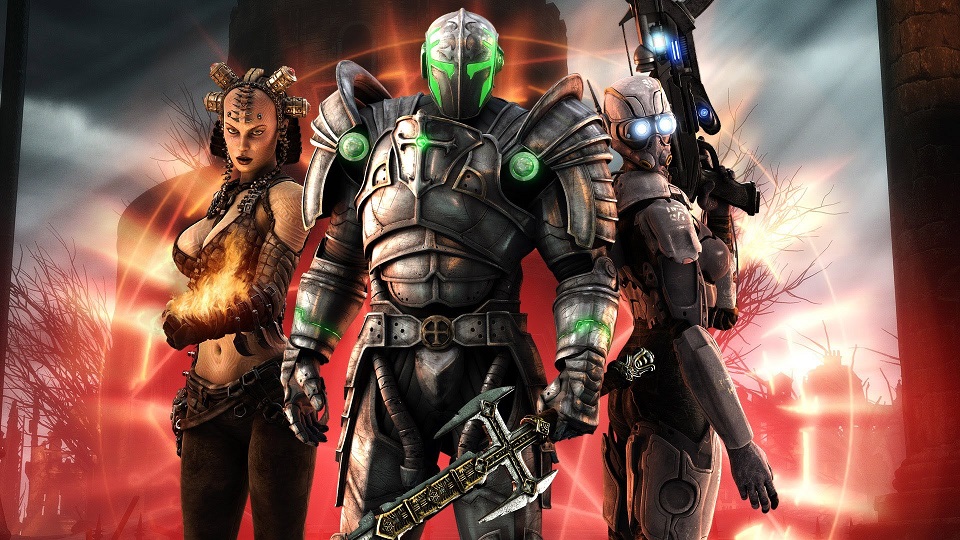 The seeds for Runic Games
started in 2006 with FlagShip Studios,
who would release a game called HellGate: London in 2007. Headed by a team of former Blizzard Entertainment employees, HellGate was a fast-paced hack-and-slash game with roguelike elements… so basically, a Diablo clone. It wasn't terribly successful, but the engine and technology that went into its development would be re-purposed into a game called Project Tugboat, an action-MMORPG, which would later be given the official name Mythos. It would be released to the public as a closed beta in that very same year, but financial problems forced the team to suspend development and lay off most of their employees. Those employees, who were all based in the Seattle area, reformed under the leadership of Travis Baldree (designer of Fate), Max Schaefer, Erich Schaefer and Peter Hu, and together, they began developing a spiritual sequel to the largely unreleased MMO called Torchlight.
Torchlight was, as you probably know, a Diablo clone. But what made it unique to the eyes of the public was how quickly it was ultimately released: full production of the game started in November of 2008, and it was launched October 2009, meaning it was in development for all of 11 months.
Nothing to sneeze at, to be sure!
But despite the fact that Max and Eric Schafer were co-designers of Diablo 1 and 2, and the reviews (including GDC's 2010 Best Debut Game award) were largely positive, sales were fairly low. By mid-2011, they hit the first milestone of 1 million copies sold, and it was only in 2015 that it managed to push to two million in sales. Regardless, it was enough, and in 2010 Runic games made their next big announcement:
an MMORPG set in the world of Torchlight!
…Obviously, that didn't happen. Later that year, in August, they said would just work on a direct sequel, Torchlight 2, with the intention of taking the assets developed for the second game and using it in said future MMORPG. That also didn't happen, but after some delays,
Torchlight 2 did eventually launch in 2012.
As with the first, reviews were positive, with a lot of praise being leveled towards its polish and the fact that it had a very reasonable price tag, asking only for $20 to enjoy a nearly endless hack-and-slash adventure. And while it would be a lie to say the game enjoyed massive success, it fared far better than the first game,
selling one million units in the first year
, and hitting 3 million by 2015.
But during all this hubbub, things were changing in Runic games. In 2010, Perfect World Entertainment Inc, the folks who basically own the Asian MMO market,
bought a majority share of the company for $8.4 million
. Four years later, the two co-founders Travis Baldree and Eric Schafer announced they would be leaving to form Double Damage Games, which has gone on to release Rebel Galaxy, a game that has good reviews on Steam but honestly kind of doesn't exist. All this on top of all the other hi-jinks that we only recently learned happened behind the scenes: Zynga tried to buy their old office space, they almost partnered up with EA Redwood Shores and Big Fish Games, Microsoft asked them to make a Fable game… there were quite a few stories.
In 2015, Runic Games announced their next, and unbeknownst to them, final game, Hob, at Pax Prime.
Hob broke the Runic Games formula
by being something a bit quieter, more meditative than the hyperactive hack-and-slash games the company was known for, and borrowed heavily from Basion and other SuperGiant games. While it got a bit of hype when it was announced, it was largely forgotten about until it was released earlier this year, September 26, for PC and PS4. Like Torchlight before it, Hob enjoyed pretty positive reviews, sitting at a 9/10 on Steam with well over a thousand reviews to its name.
But then, eight days later,
Perfect World announced they'd be shutting the company down.
"Perfect World Entertainment recently closed the Seattle office of Runic Games as part of the company's continued strategy to focus on online games as a service. We're grateful to the team for all of their hard work bringing incredible experiences like Torchlight, Torchlight II and Hob to life. Runic Games will remain a part of Perfect World Entertainment's portfolio of studios, and its games will continue to be available to players, as we stay committed to supporting and growing Runic Games' beloved franchises."
And so now, they're gone. And while they're far from the world's biggest studio, and there have likely been others who deserve their own post-mortem more than Runic,
Runic game's closing comes at a critical time in the games industry
: a time where people are looking at the future of "games as a service" with fear and apprehension. A time when it feels like single-player games are, once again, being besieged by the money-focused monoliths who call the shots. A time when confidence in the industry is at an all-time low.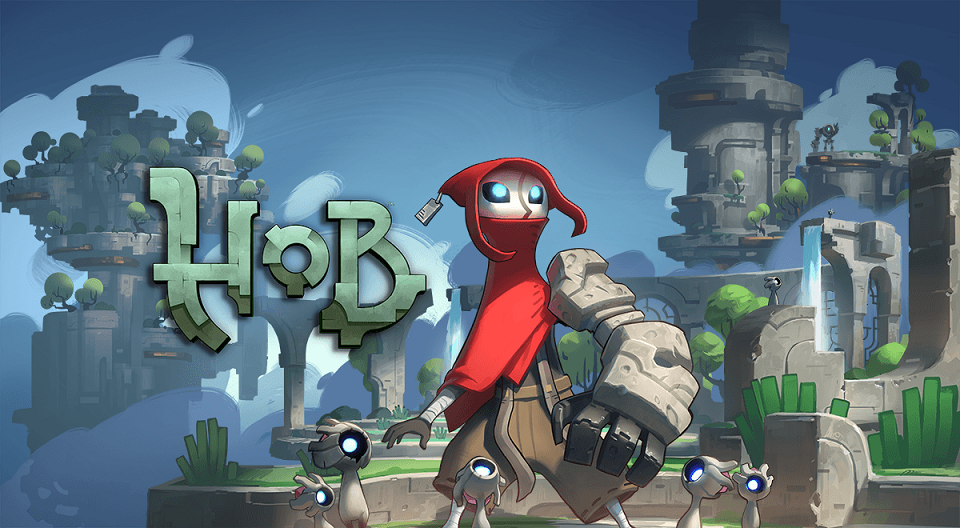 And why wouldn't people be nervous? As I said from the start,
I held up Torchlight 2 as an example of a game done right,
specifically, held in contrast with Diablo 3. Both have the same hack-and-slash funtimes, and there are many people who would argue Diablo 3 was superior from a gameplay perspective. But whereas Diablo 3 was bogged down by an always-online requirement, a terribly-implemented real-cash marketplace, DRM up the butt, and paid expansions… Torchlight 2 was free, open, and beautiful. It not only allowed mods, it encouraged them, releasing tools to help people make the most of the game. Once you paid that $20 entrance fee, that was all you had to worry about: everything else in the game was free of charge. And if you wanted to play it offline there was no one to tell you no.
So yes. To see it fall and 'fail' is more than enough reason to raise some eyebrows.
It certainly isn't filling me with much confidence.
I've said it before, and I'll say it again:
the future of games as a service isn't a possibility, it's an inevitability.
The question we have to ask isn't really "if it'll happen", but rather, "what will it look like when it arrives." And while I was still feeling fairly confident about the future of games as a service when Visceral was dropped by EA, the loss of Runic Games has been a bit more worried. Not panicking, of course, but… worried.
My thinking, in past, is that "games as a service" would operate much like Netflix does: you pay a monthly fee and you have access to a library of games you can enjoy at your leisure, which gives companies plenty of space to squeeze single-player games into their portfolio. But it dawns on me that while this is a fine system, it's not the best… in so far that it assumes companies would be satisfied with just that steady income of millions upon millions of subscribers.
The thing about Torchlight 2 was that while I loved it for being very old-school when it came to monetization,
the genre that it occupies is laden with opportunities to monetize.
And in many respects, we should be thankful that for however bad Diablo 3 is, they didn't resort to the sort of shenanigans that you could get away with in these loot-reliant experiences.
Just think of all the places you could squeeze loot boxes and "cosmetics".
Now, Perfect World closed down Runic Games because they wanted to focus on "games as a service" (which we already established is compatible with single-player games), and specifically online gaming. That's fine… but looking at their history, it seems as if the Runic team was more than simply able to produce MMORPG's, it was something
they were actively striving to do in the past.
There's no reason for Perfect World to shut the team down, they could have simply given them the funding they needed to actively pursue the Torchlight MMORPG the company dreamed of back in 2010.
So why aren't they? Maybe it's because Runic Game's priorities have changed. Maybe it's because Perfect World is downsizing and they didn't want to invest in that. Or maybe, just maybe, they saw all the missed monetization options in Torchlight 2 and thought
"these player-first developers are the last folks we want working on our MMORPG - we want to milk players dry!"
…Is that an exaggeration? Sure. And it's likely that a mix of all three factors was ultimately responsible. But still, the fact that the last part is possible
is enough to give me pause.
But we'll tackle the future of games as a service some other day. Goodbye, Runic Games:
you will be missed.